ROSE DNA PROJECT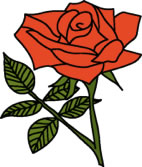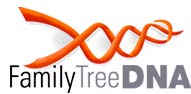 Copyright 2012 - All Rights Reserved
Welcome to the Rose DNA Project! You have reached this page probably because you were searching for information about one of your ancestors who is listed on this page. Participants in our DNA project tie to each of the families listed below. We are using DNA testing to determine who the earliest Rose and related surname ancestors are for our DNA participants. Please check out all our Surnames!!!!
Many countries have been listed as the origin of Rose and related families (see Surnames Listing), plus we have many participants from countries all over the world. Some of these countries are Australia, England, Germany, Ireland, Scotland and The Netherlands to name a few. As we receive matches, we designate a group for these matches for which you can explore possibilities within your own group. If each participant submits his lineage, then genealogies can be compared!
If you are or think you are a descendant from one of the following families, you might want to consider DNA testing. The most effective DNA test offered to trace a surname is the Y-DNA test. As the surname follows from father to son, father to son, etc., so does the male Y-DNA, which is passed down virtually unchanged from father to son for many generations.  Testing a male with the Rose or related surnames listed can help you trace your family and establish relationships. Although a female cannot take a Y-DNA test, you could sponsor a male relative with the Rose or related surnames listed. Both males and females can also order an mtDNA or a Family Finder test (see explanations in sidebar to the left).
We strongly recommend the 37 marker Y-DNA test, as a minimum. The Y-DNA 67 marker test can also be beneficial in providing more definitive and conclusive results. This test can be useful in not only defining which family a participant belongs to, in some cases, the results can also be helpful in determining what branch in a family a participant belongs.
We recommend the Y-DNA 111 marker test ONLY for members who currently have matches at 67 markers, are seriously searching for more definitive information, and are attempting to discover a documented connection with those they match.
To join the Rose DNA Project and order a new kit*, click on the link below and follow the instructions on Family Tree DNA's website.  The kit can be sent either to you, or directly to the person for whom you are purchasing.
*Unless kits are ordered through the Rose DNA Project (using the link above), the price to order DNA kits is higher.
ABOUT DNA TESTING KITS
The kit includes a set of instructions and everything necessary to take the test, including a waiver form which must be signed by whoever is providing the sample. The samples are obtained by simply brushing the inside of the cheek with swabs provided. The tips of these swabs are "ejected" into little vials of preservatives,also provided, and returned to the lab in an envelope which is included in the kit.
If you have any questions or suggestions, please contact Marcia or Nora, co-administrators of the Rose DNA Project. Marcia Brown volunteered to assist David Brown, our previous administrator, in administering the Rose DNA Project in early 2010. Marcia is descended from Joseph Rose of Marshfield, Plymouth, MA and Friedrich Reuss of Wuerttemberg, Germany. Nora Probasco recently joined Marcia Brown in administering the Rose DNA Project. She has administered two DNA projects at Family Tree DNA since 2003, and brings a lot of DNA expertise and over 30 years genealogical research experience with her.
SEEKING MALES FOR DNA TESTING
FREE OFFER FOR QUALIFIED MALE ROSE
We are seeking a male descendant of Terrell Rose who was born c1815 in Georgia, and died 1893 in Montgomery County, Mississippi. He was married to Elizabeth Parker. We have a member who has offered to pay for a Y-DNA test, for a qualifying male descendant who is willing to provide details of his descent from Terrell Rose. If you are descendant of this family, or have any information about this family please let us know. Your help in locating a male descendant will be greatly appreciated!
Rose and Related Surname Families in the Project
The following names and families are found in the Rose DNA Project:
AROSE
• Jeremiah Arose b. 1762 m. Hannah, LI, NY to South Amboy, NJ 1867
ROOS
• George Roos b. c1820 m. Margaret Burkard, Alsace
ROOSA
• Abraham Roosa b. 1584
• Abraham Roosa b. 1718
• Aldert Roosa b. c1620 m. Wintjie DeJongh
• Aldert Roosa b. 1676 m. R. Schepmoes
• Aldert Roosa b. 1678 m. Archie Crom
• Arie Roosa b. 1703 m. Geesje (Pieterssen)
• Ary Roosa b. 1645 m. Marya Pels
• Evert Roosa b. 1679 m. Tietie van Etten
• Geurt Roosa b. 1638 – Group T
• Gijsbert Geurts Roosa b. c1550 m. M. Dircksen
• Gilbert Roosa b. c1794 m. Margaret Beatty, Ulster, NY
• Heyman Roosa b. 1643 m. Anna Roosevelt
• Heyman Gijsberts Roosa
• Isaac Roosa 1791-1865 m. Mary Evans
• Isaiah Roosa b. 1837 m. Mary Turner
• Jacob Roosa b. 1749
• Jacob Roosa b. 1751
• Jacobus Roosa b. 1711
• Jan Roosa b. 1646 m. H. Willems
• Johannes Roosa b. 1742 m. Elizabeth Masten
• John Roosa b. 1896
• Josiah Roosa b. 1868 m. Ella Clark
• Petrus Roosa b. 1737 m. Zara van Steenbergen
• Wilhelmus Roosa b. 1728 m. Neeltjie Roosa
• William H. Roosa b. 1832 m. S. Toddington
• William T. Roosa b. 1829
• Zachariah Roosa b. 1764 m. Phoebe Carmen (2nd wife)
ROOSE/RUOSS/REUSS
•Melchoir Ruoss b. 1600 Wurttemberg, GER m. Margaretha
ROSA
• Charles Rosa b. 1858 m. Anne Damp, Rock, WI
• Charles E. Rosa 1858-1913 m. Mary Mann (1st wife), Rock, WI/SK, Canada
• Chauncey Rosa 1823-1907 m. Eliza Foster, Chenango, NY/Rock, WI
• Clyde Haydn Rosa 1893-1977 m. Mary Jane Titus, OH
• Elbert Rosa b. 1865 m. Lydia Storey, Delaware, NY
• Ernest B. Rosa 1880-1948 m. Anna Marty, WI –
• Henry Rosa 1793-1880 m. Mary Hawkins, Sullivan, NY/Lorain, OH
• Hiram William Rosa 1864-1934 m. Nettie Kenney, OH
• James E. Rosa b. 1862 m. Annette Lowery
• James H. Rosa 1818-1891 m. Helen Augusta Bates, NY/Lorain, OH
• Johan Wolfgang Rosa 1804-1886 m. Elizabeth B. Westfall, Bavaria to Saginaw, MI
• John Rosa b. 1897 m. Cora Hymers, Toronto, ON, Canada
• John T. Rosa b. 1854 m. Barbara Hoedel
• Manuel Rosa 1873-1955 m. Maria Fraga, Ribeirnha, Portugal to Providence, RI
• Orville Rosa b. 1898 m. Pearl Peck
• Walter G. Rosa b. 1892 m. Mary Clothier
• William Garfield Rosa b. 1881 m. Emma Cross
ROSE
• Aaron Rose, NY/MI/Roseburg, OR
• Aaron Rose 1818-1883 m. 1839 Mariah Everett, OH/NY/Newaygo, MI
• Aaron Jacob Rose 1812-1875 m. Mary J. Smith
• Aaron Wesley Rose 1862-1924 m. Rachel Elizabeth Kelly, Montgomery, TN
• Abel Rose b. 1756 m. Chloe Dickinson, Granville, MA to NY
• Abner Rose b. 1763 m. Sally Summers, Surry,NC/AL/MS/TN
• Abner Alex Rose 1869-1947 m. Lillah R. Grisham
• Abraham Rose b. 1729 m. Phoebe Hildreth
• Abraham Rose b. 1766 m. Rachel Haws (2nd wife)
• Abraham Rose b. 1793, Ulster/Oneida, NY/Rock, WI
• Abraham Rose b. 1803 m. Catherine Nicholson
• Abraham Rose 1805-1855 m. Sarah Mooney, VA to OH to Keokuk, IA
• Abraham Lacy Rose 1794-1870 m. Sarah Rose, NY/IN/IA
• Abraham Linton Rose b. 1830 m. Nan Harshbarger, OH to KS
• Absalom W. Rose b. 1857 m. Isabella Thompson
• Adam Rose c1770-1847, Bedford & Cambria, PA
• Adam G. Rose b. 1818-1877 m. Dorinda/Denise Wilson, IN/IL
• Addison Rose m. Jane Blackburg, Germany
• Addison Rose 1850-1910 m. Elizabeth Ellen Fortner, VA to St. Louis, MO
• Adkin D. Rose b. 1883
• Adoniram Judson Rose 1822-1911 m. Margaret Porter, to CA
• Albert Rose b. c1860 m. Emeline Lockhart, McDowell, WV to Wyoming, WV
• Albert Rose b. 1870 m. Mary Turner
• Albert Rose b. 1880 m. Angela O'Neil (chgd name to Ross c1900 in WA)
• Albert C. Rose 1887-1966 m. Ella Lancaster, Washington DC to FL
• Albert J. Rose 1829-1901 m. Caroline McCormick, NYC to Rochester, NY
• Alexander Rose c1737-1807 m. Eunice Lea, Inverness, Scotland to U.S. c1775, Petersburg, VA, later to Caswell & Person, NC
• Alexander Rose b. 1750 m. Isobel McKenzie, Inverness, Scotland
• Alexander Rose b. 1768 m. Hulda Wright, Scotland/Canada
• Alexander Rose 1771-1829 m. Janet Rose, Ardclach, Scotland
• Alexander Rose b. c1780 m. Elizabeth Whute, Angus, Scotland
• Alexander Rose b. 1780 m. Mildred Rose
• Alexander Rose b. 1799
• Alexander Rose b. c1810 m. Ruth Prewitt (1st wife), Mary Elizabeth Graham (2nd wife), Clark/Hempstead/Columbia, AR
• Alexander Rose b. 1818 m. Louisa Tucker, TN to Cape Girardeau, MO
• Alexander Rose b. 1827 m. Catherine Cameron, NS, Canada/Boston, MA 1859
• Alexander Rose b. 1831 m. Sophia Knapp, St. Lawrence, NY
• Alexander Rose b. 1849 m. Mell White
• Alexander Rose b. c1860 m. Mary Carey, NS to Lynn, MA 1880
• Alexander Rose 1861-1938 m. Mary McGlashan, Ardclach, Scotland/Sarnia, ON, Canada
• Alexander "John" Rose b. 1835 m. Lizzie Honey, Pictou, NS, Canada
• Alexander Porter "Alex" Rose 1863-1903 m. ManDana Liggett, MO
• Alexander Sandy Rose b. 1844 m. Mary Cluness
• Alfred Rose 1804-1891, VA or TN to Montgomery, IN
• Alfred Rose b. 1825
• Allen Rose m. Elizabeth Freame
• Allen Rose b. c1739 m. Mary Kinton
• Allen Rose b. 1810 m. Edna Ann Redfearn, Nash, NC
• Allen Rose Jr. b. 1773 m. Elizabeth
• Allen B. Rose b. 1804 m. Mary Ault
• Allen M. Rose b. 1829 TN m. Nancy Long
• Allen Theodore Rose b. 1849 m. Elizabeth Jones, NY/Union, IA
• Alonzo Rose 1852-1934 m. Cordelia Hall, Harrison OH/IA/KS/OK
• Alonzo Rose b. 1868 m. Mary Chastain
• Alonzo Rose b. 1873 m. Samantha Myers
• Alonzo N. Rose d. in Civil War at Mound City, IL
• Alva B. Rose b. 1816
• Alvin Day Rose b. 1853 m. Rosa Cole
• Amos Rose m. Emma, S. Cadbury, Somerset, England
• Anderson Rose b. c1784 m. Mary Puryear, of Mecklenburg, VA & Person, NC
• Andreas Rose or Roos m. Cecelia, Palantine, Germany/Holland to NY ca 1709
• Andrew Rose b. c1752, m. Hannah Chapman, Bucks & Mercer, PA
• Andrew Rose b. 1782 m. Elizabeth Daniels, Morris Plains, NJ to NE
• Andrew Rose b. c1790 m. Marilla Perry?
• Andrew Rose c1860, Trelawney, Jamaica
• Andrew J. Rose 1828-1906 m. M. Neeley (1st wife), Scott, VA to Franklin, AR
• Andrew J. Rose b. 1842 m. Mary Elizabeth Smith
• Andrew Jackson Rose, Callaway, MO
• Angus Scot Rose
• Anthony Rose b. 1792 m. Mary Woodring, PA to VA to Fairfield, OH
• Ara Rose b. c1755 m. Margaret Simons, Rinebeck/Dutchess, NY
• Arch Rose 1895-1983 m. Bertha Becker
• Archibald Aron Rose 1859-1948 m. Ida M. Ladman, Jackson, OH/Callaway, MO
• Arkillas Rose b. 1874 m. Clara Elkins
• Arthur Rose 1893-1988
• Arthur H. Rose b. 1879 m. Maude Halls, Sydney, Australia
• Asa Rose b. 1839 m. L. Aumiller, Meigs, OH
• Asbury Mick Rose 1878-1933 m. Marietta M. Carroll, Braxton, WV
• Barden Rose, of Johnston, NC
• Barnabus Rose b. 1797 m. Clarissa Dori, Dundas, ON
• Barton Rose b. 1853 m. Cassie Thompson, Grayson & Mercer, MO
• Barton Thompson (Bart) Rose 1886-1970, Mercer, WV
• Bazil Rose 1764-1826, VA/Callaway, MO
• Bedford Dewey Rose b. 1898 m. Lilly Brinkley
• Dr. Ben Franklin Rose m. Elizabeth Higgs 1809-1889 DC/TX
• Ben Frank Rose 1887-1981 m. Myrtle Click
• Benjamin Rose b. 1725 m. Eunice Brooks, Bolton, CT
• Benjamin Rose 1756-1836 m. Lucy Harper, Johnston & Wayne, NC
• Benjamin Rose 1759-1839 m. Jane ?, Hampshire, MA
• Benjamin Rose 1789-1825 m. Hannah Dilley, PA
• Benjamin Rose b. 1799 m. Martha/Patsy
• Benjamin Rose 1808-1888 m. Sarah Ann Holman (1st wife), VA/Putnam, MO
• Benjamin Rose b. 1822 m. Sarah Anne Whaling, Guernsey, OH
• Benjamin Boone Rose 1805-1849 m. Melinda Turnbow, NC to Little Rock, AR
• Benjamin Chester Rose 1880-1912 m. Lillian Dee Burgin, MO
• Benjamin F. Rose b. 1806 m. Margaret, NY/OH
• Benjamin F. M. Rose b. c1835? m. 1858 Sarah E. Smith, Belmont, OH
• Benjamin Frank Rose b. 1870
• Benjamin Franklin Rose b. 1860 m. Lula Bell McWilliams, WI/Hardin, TX
• Benjamin Franklin "Frank" Rose b. 1877 m. Mildred Woods, AR/OK/MD
• Benjamin R. Rose b. c1757 m. Judith Clark, Orange/Albany/Otsego, NY
• Benjamin R. Rose b. c1773 m. Polly Stark, of Robertson, TN
• Benjamin R. Rose b. 1808 m. Elizabeth Ann Robbins, VA/MO
• Benjamin Robinson Rose 1855-1920 m. Harriett Jane Johnson, MO/OK
• Bennet Rose b. 1731 m. Sarah Bradford, Stafford, VA
• Bennett b. 1788-1852 m. Nancy Burney, NC/AL
• Bernard Rose b. c1791 m. Anna Margaretha Goette, Prussia
• Berry Rose b. 1835 Jackson, KY
• Bert Lee Rose b. 1886
• Bertie Rose b. 1886 m. Annette, Woodstock, ON, Canada to Seattle, WA
• Bertram Ambler Rose b. 1874 m. Dorothy Katherine Weaver (2nd wife), NS, Canada to MO/TX
• Bryant Rose b. 1826 m. Rosy Wyatt
• Buel Rose b. 1843 m. Eliza Hogg, Cattaraugus, NY
• Burtice Smith Rose 1833-1890 m. Martha J. Shoemaker, Limestone, AL
• Burwell Rose Jr. m. Margaret
• Caleb Rose b. 1789 m. Susannah
• Caleb Rose b. 1830 m. Peggy
• Caleb Rose 1857-1918 m. Leora E McClary, Macon, IA to Hartland, WI
• Calvin Rose b. 1839 m. Frankie Vanover, Pulaski, KY
• Calvin Clark Rose b. 1783 MA m. Rebecca Bumpus
• Carl Rose b. 1838 MD
• Carl or Karl Rose b. 1860s m. Wilhemina Zoike, Prussia to Pittsburgh, PA
• Carlton Christian Rose 1897-1982 m. Alberta Alice Westbrook, NY/TX
• Charles Rose 1679-1745 m. Mary Patenotre, Quebec, Canada
• Charles Rose b. 1747
• Charles Rose b. 1756, King George, VA/Fayette, Gallatin, KY
• Charles Rose b. 1759 m. Rebeckah Mulliner, Monongalia, VA
• Charles Rose b. 1795 m. Priscilla Harless, Ash, NC –
• Charles Rose c1804-1846 m. Elizabeth Pitts, Wayne, TN
• Charles Rose b. c1821 m. Catherine Minerd), Low Turkeyfoot, Somerset, PA
• Charles Rose b. c1822 m. Diana Penston, NJ/Wabash, IL
• Charles Rose b. 1823 m. Mary Rutherford
• Charles Rose b. c1902 m. Stella
• Charles A. Rose 1878-1958 m. Josephine Droll, Peoria, IL
• Charles Albert Rose 1851-1932 m. Rozella Cameron
• Charles Augustus Rose b. 1876
• Charles C. Rose 1798-1881 m. Francina Ann Harless, Giles, VA to Jackson, OH
• Charles Clay Rose 1880-1957 m. Laura Foster, TX/OR
• Charles E. Rose b. 1855 m. Addy Johnson
• Charles E. Rose 1860-1948 m. Mary L. Webb
• Charles Edgar Rose 1871-1954 m. Florence Mary Rawlings, Salt Lake City, UT
• Charles Edward Rose 1891-1971 m. Ella Marie Stoner, Green, MO
• Charles Floyd Rose b. 1872 m. Ida Binion, Greenup, KY
• Charles Frederick 1881-1961 m. Sarah Girardier, MO
• Charles Grant Rose b. 1887 m. Mary McWilliams
• Charles H. Rose 1848-1917 m. Adelia Cooksey, VA/TX
• Charles H. Rose 1895-1989 m. Virginia Morrison
• Charles Henry Rose b. 1867
• Charles Henry Rose 1876-1921 m. Stanley Baker, WI/ID
• Charles Ira Rose b. 1847 m. Elizabeth Gravely
• Charles L. Rose b. 1877 m. Anna Herd
• Charles M. Rose b. 1876
• Charles Sinclair Rose b. 1876 m. Ethel Wambolt, Halifax, Canada
• Charlie Byrd Rose m. Fan Carter, Suffolk, VA
• Chesley Eugene Rose b. 1897
• Christopher Rose b. 1858 m. Maria Curtis
• Clarence Rose b. 1885 m. Ruby Atherton, OH/IA
• Clarence Samuel Rose 1897-1947 m. Gypsy Virginia Finney
• Clayton J. Rose b. 1892 m. Helen Scott, NY/VT
• Clifton S. Rose b. 1873 m. Effie Furr, Creston, IA
• Conrad Rose 1813-1897 m. Lavina B. Ellis, Marysburgh, Prince Edward, OH
• Cornelius Rose b. 1817 m. Hepz Ann
• Cornelius M. Rose 1800-c1836 m. Elizabeth McCutcheon, NC to Giles, TN
• Christjaan Rose 1787-1876 m. Elske Matthias, Kritzum, E. Friesland, Germany
• Christopher Rose, England to PA
• Clarence H. Rose b. 1885 m. Mabel Condon, IN
• Cornelius Rose b. 1832 m. S. James, Caroline/Stafford, VA
• Cyrenius Rose b. 1815 m. Julia Newlin
• Cyrus Mordecai Rose 1862-1941 m. Mary Ella Locke, Parker, TX to Carter, OK
• Dan Morton Rose b. 1856 Sevier, TN
• Daniel Rose b. 1631 m. Elizabeth Goodrich
• Daniel Rose b. 1667 Wethersfield, CT m. Mary Foote
• Daniel Rose b. 1710 m. Judah
• Daniel Rose b. 1781
• Daniel Rose b. 1798 m. Catherine Merryweather, Scotland/England/New Orleans, LA
• Capt. Daniel Rose 1809-1874 m. Elizabeth Sooy, Port Republic, Atlantic, NJ
• Daniel Darius Rose b. 1859 MO
• Daniel J. Rose b. 1866 m. Charlotte McCreary
• Daniel R. Rose b. c1792 m. Jane Harris or Lucinda?, ME/NJ/AR
• David Rose m. Jess Cousten Elgin/Dunkirk, Scotland to Winnepeg, Canada
• David Rose b. 1592 m. Christina Cuthbert
• David Rose b. 1761 m. Ann Armitage
• David Rose b. 1775 m. Christian MacIntosh, Moray, Scotland
• David Rose b. 1785 m. Sally Nichol, Augusta, VA
• David Rose b. 1789 m. Isabella, Nairn, Scotland to Columbiana, OH
• David Rose b. 1807 m. Jean Fell
• David Rose b. 1819 m. Mary Moss, LA
• David Rose b. c1820
• David Rose b. c1825-bef 1867 m. Ataline Abby, NY to Clark, MO
• David Rose b. 1829 m. Sarah Adams, Powell, KY
• David Rose III b. 1880 m. Mag White
• David Rose Jr. b. 1851 m. Nanny Lyons
• David C. Rose 1823-1876 m. Caroline M. Ellison, TN/ Parker, TX
• David Croket Rose b. 1869 m. Fannie Plant, Laomi, IL
• David Hubbell Rose b. 1871 m. Emma Schwartz
• David Martin Rose b. 1882
• David Milbank Rose 1842-1967 m. Hannah Jane Walton
• David R. Rose c1724-1781 m. Hannah Parr, NY/PA/MD/OH
• David R. Rose 1730-1798 m. Abigail Busby, Philadelphia, PA
• Dempsey Rose b. c1800 m. Nancy, NC/MO
• Dennison Forsythe 1831-1922 m. Sophia Merrill (2nd wife)
• Dennison Robinson Rose 1790-1877 m. Hannah Eldridge, VT/Macomb, MI
• Dess Eli Rose 1897-1963 m. Jen Smith, AR to Hood, OR
• Dewey Rose 1898-1969 m. Iva Southern, Baxter, AR
• Dewitte W. Rose 1878-1959 m. Florence Rowell
• Dick Rose b. 1892
• Dock Rose b. 1858
• Donald Rose b. c1752 m. Ann Fraser
• Donald Rose b. c1840 m. Ann Wood, Scotland
• Drury Rose b. 1768 m. Frances, Granville, NC to MS
• Duncan Rose 1777-1839 m. Sarah M. McAden, Person, NC
• Earl Franklin Rose 1886-1955 m. Nettie Elizabeth Sisemore, MI/Dade, GA
• Ed Pomeroy Rose m. Daisy Clapsaddle
• Eden Rose m. Elcy Ames
• Emanuel R. Rose b. c1794 m. Margaret Hise, Cherokee, NC to Fannin, GA
• Edmund Rose b. 1699 m. Anna
• Edmund Rose b. 1784 m. Polly Hayes, NC/LA
• Edmund Rose b. 1817 m. Betty Murray
• Edward Rose b. 1662 m. Rebecca Burgess
• Edward Rose c1725-1777 m. Hannah Frost, Baltimore, MD
• Edward Rose b. 1735, MD to Montgomery, VA
• Edward Rose b. 1743 m. Drucilla Pierpoint, Bedford, PA to Perry, OH
• Edward Rose b. c1787 m. Dorcas, Hyde, NC
• Edward Rose b. 1805 m. Eleanor
• Edward Rose b. 1817
• Edward Rose 1885-1965 m. Minnie Freeman, Philipsburg, NJ
• Edward Kinley Rose 1896-1952 m. Pauline Grace Hodge, Wise, VA
• Edward William Rose b. 1896 m. Rose Doran
• Edwin Rose 1809-1878 m. Mary Johnson (2nd wife)
• Elbridge G. Rose 1852-1913 m. Joanna Rachel Anderson, IN/DeKalb, AL
• Eleazer P. Rose b. 1817 m. L. Jane Beckwith
• Eli Rose b. 1871
• Elias Rose b. 1797 m. Nancy Hill, Dickinson, VA
• Elijah Rose b. 1765 m. Elizabeth Rowland, Sussex & Dinwiddie, VA
• Elijah Rose b. 1809 m. Cynthia Jett
• Elijah Rose b. 1830
• Elijah Rose b. 1860
• Elisha Rose b. 1728 m. Abigail (1st wife)
• Elisha Rose b. 1744 m. Rebecca Hubbel, Ontario, NY
• Elisha Rose b. c1760-1795 m. Phebery
• Elisha Rose b. 1769 m. Sarah Haine
• Elisha Rose b. 1784 m. Olive McLellan, Clarke, IN
• Elisha Rose b. 1797, Washington, Sevier & Knox, TN
• Elisha Rose b. 1801 m. Hanna Bradley, Dorset, VT
• Elisha Rose b. 1811 m. Cynthia Johnson
• Elisha Cal Rose b. 1838, IN to OR
• Elisha Napoleon Rose b. 1825
• Elisha R. Rose b. 1829 m. Elizabeth Headlee, Guernsey & Licking, OH
• Elmer G. Rose b. 1900
• Emanuel Rose b. c1825 m. Serene or Suzanna, NC
• Enock Rose b. 1816 m. Polly Crisp
• Enoch McDonald Rose 1860-1942 m. Mary Malinda Johnson, MO
• Enos Rose 1824-1765 m. Elizabeth Ames, Fulton, IN
• Erastus Rose b. 1802 m. Asenath Bailey
• Ernest Rose b. 1898 m. Zatilda Comrie
• Etienne Rose 1744-1811 m. Marie Genevieve Belanger
• Ezek Rose b. 1777 m. Sarah Thrap, Cumberland, PA to OH
• Ezekial Rose c1710-1768 m. Mary Fidler, Hunterdon, NJ
• Ezekial Rose b. 1743 m. Mary Field
• Ezekial Rose 1745-1824, lived Union, IN
• Ezekial Rose b. 1751 m. Hester Score
• Ezekial Rose b. 1779 m. Frankie Brittain, OH/IN
• Ezekial Tim Rose 1825-1899 m. Hester Ann New, DeKalb, TN
• Ezra Rose b. 1852 m. Hattie Finley, St. Lawrence, NY
• Ezra Rose b. 1877 m. Bridget Carroll
• Fearnot Rose b. 1730 m. Jane Dunn
• Felix Z. Rose 1861-1936 m. Rhoda Meadows, KY/AR
• Fleming C. Rose b. 1820 Laurens, SC
• Floran Wes Rose b. 1891 m. Daisy Homer
• Floyd Rose m. Olga Boyce, Rock, WI
• Forest Marshall Rose b. 1891 MO
• Francis Rose b. c1775 m. Elizabeth Ford, NC/TN
• Francis Clayton Rose b. 1888
• Francis Rose b. 1753 m. Abigail Sizemore, NC
• Francis Marcus b. 1772 m. Betty Cutbirth (2nd wife)
• Francis Marion "Frank" Rose 1877-1941 m. Sarah Adaline Simmons, AR/CA
• Francis S. Rose b. 1784 m. Mary Polly Hale, of Scott, IN
• Francis Stephen Rose b. 1848 m. Minerva Collings, Scott, IN/KS/OK
• Frank Rose b. 1893 m. Gladys Russell, Auburn, IA to SK, Canada 1902
• Frank Rose b. 1894 m. Mary Taylor
• Frank Rose b. 1895 m. Elsie Ridge
• Frank Rose b. 1899 m. Margaret Nicholas, WV
• Frank H. Rose b. c1863 m. Lillian, LI, NY
• Frank L. Rose b. 1857 m. Jessie Allen, Jackson, MI
• Franklin Rose b. 1859 m. Clara, Bates, MO/ID
• Fred Rose b. 1804 NC m. Catherine Katy Eaton
• Fred Rose b. 1892 m. Dora M., Mercer, WV
• Fred E. Rose 1875-1928 m. Elspeth McRae, NJ/New Zealand
• Fred Isaac Rose b. 1861
• Frederick Rose 1771-1840 m. Eve Eulice, Sussex, VA to Wayne & Hardin, TN
• Frederick Rose b. 1794 m. Wealthy Dodge
• Frederick William Rose c1836-1908 m. Elizabeth Emma Domville, England to Salt Lake City, UT
• Freeland W. Rose b. 1804 m. Mary Collard, TN/Lincoln, MO
• Freeman Alex Rose b. 1867 Brinston, ON
• Freeman Henry Rose b. c1814 MA m. Jane Bailey
• Freeman Henry Rose 1835-1910 m. Mary Jane Hocum-Holcombe, IL to SD
• Fulton Hice Rose m. Lula Emza Caldwell
• George Rose m. Janey
• George Rose m. Tamar, Laurens, SC
• George Rose b. 1750 m. Sarah, England
• George Rose b. 1755 of Fayette, KY
• George Rose 1755-1809 m. Delphi Taylor (1st ), Dicey Marlow (2nd ), VA
• George Rose b. 1795, SC to Polk TN
• George Rose b. 1799 m. Nancy Fordyce, Sullivan, NY/Cambridge, OH by 1880
• George Rose b. 1819 m. Mary Moore, Brant, ON
• George Rose 1850-1897 m. Helen Shaw, Jersey City, NJ
• George Rose b. 1869 m. Emily Richardson
• George Allen Rose 1901-1968 m. Herta Stanke, MO-ID
• George Henry Rose 1876-1940, St. Clair, MI to Macomb, MI
• George Herbert Rose b. 1893 m. Coralena Bearcroft
• George L. Rose b. c1850 m. Analiza Howard, to Knox, IN in 1875
• George Lee Rose b. c1868 m. Alice Langford, MS
• George Oscar Rose 1886-1968 m. Eva Roberta Beasley, Bollinger, MO
• George Pinkney Rose 1821-1889 m. Nancy Brunt
• George T. Rose m. Emma Smith
• George Vernon Rose 1890-1946 m. Mayme Johnson
• George W. Rose b. 1818 m. Amy Ketcheson
• George W. Rose bc1836-1865 (Civil War), of Liberty, IN
• George W. Rose b. 1870 m. Catherine Geneva "Nebbie" Evans, Wyeth, VA
• George Washington Rose b. 1795 m. Sarah Crownover
• George Washington Rose b. 1818 m. Nancy, Franklin, TN
• George Washington Rose b. 1819
• George Washington Rose b. 1821 m. Maria Balch
• George Washington Rose 1858-1935
• George Washington Rose b. 1859 m. Sam Rawson, Ogden, UT
• George Washington Rose b. 1864 m. Lulu Hickman
• Gideon Rose b. 1702 m. Lydia Turner
• Gideon F. Rose b. 1865-1933 m. Mahala Burgess (1st), Mary Burger (2nd), NC
• Gilbert Rose 1908-1968 m. Nellie Mitchell
• Granville Taylor Rose b. 1900 m. Elsie Mae Ewing, Hardin, TX
• Green Rose b. 1809 m. Lydia Black (1st wife), Charity E. Taylor (2nd Wife), Laurens, SC to Cocke, TN
• Greene Rose 1823-1891 m. Susan Cameron, to Highland, OH
• Hans Jacob Rose m. Elizabeth, to U.S 1749, lived in York & Adams, PA
• Hardy Rose b. 1797 m. Polly Freeman, Nash, NC to GA
• Harold Roland Rose b. c1890 m. Flora Francis
• Harrison Rose 1832-1881 m. Margaret Riffle
• Harry Dwight Rose b. 1899
• Harry E. Rose b. 1860 m. Jennie Ann Peat
• Harry T. Rose b. 1867
• Harry Wood Rose 1877-1961 m. Winnifred Vernon Long, NY/Lucas, OH
• Harvey Rose m. Cordelia
• Harvey Blaine Rose b. 1884 m. Ruth Rion
• Harvey Brown Rose m. Mary Jane Reynolds
• Henry Rose b. c1755 m. Jemima, GA/KY/Pope, IL
• Henry Rose 1758-1835 m. Jemima Crenshaw, Surry, VA
• Henry Rose b. 1782 m. Ann Drinkwater
• Henry Rose b. 1783 m. Elizabeth Davenport, London, England
• Henry Rose 1786-1867 m. Catherine Ault, Washington, PA
• Henry Rose b. 1796 m. Esther Ann Delauder/Delanter, VA/Gallia, OH
• Henry Rose b. 1797 m. Leah Meisenheimer (3rd wife), KY
• Henry Rose b. 1805 m. Mary Ann Pettis in 1831, NY/IL
• Henry Rose b. 1810 m. Olive Bullock, Cooperstown, Otsego, NY
• Henry Rose b. c1814 m. Clara S.
• Henry Rose b. 1846 m. Cecilia Thomas
• Henry Rose b. 1849, England to Lake, IL
• Henry A. Rose b. 1825 m. Zada Martin
• Henry Clay Rose b. 1846 m. Isabelle Hunt
• Henry Lewis Rose 1845-1912 m. Mary M. Bowen, NY to DC
• Henry M. Rose b. 1809 m. Candes, Huron Co., OH
• Henry M. Rose b. 1824-1858 m. Sarah or Louise Cameron, TN to Lamar, TX
• Henry M. Rose b. 1858 Monroe, NY
• Henry Matthias Rose 1835-1912 m. Mary Gumbert, NY/WI/WA
• Henry Sean Rose b. 1815 m. Sarah Lesster
• Henry T. Rose b. 1872 m. Arzelda Jones, Jeff, IA
• Henry W. Rose 1824-1885 m. Elizabeth Homer, Mercer, PA
• Herbert Benson Rose b. 1857 m. Berth Ney
• Hervey Rose b. 1814 m. Hannah Hallock
• Hezekiah Rose 1794-1866 m. Philana Smead, VT/St. Lawrence, NY/Peoria, IL
• Hezekiah Rose b. 1844 IL m. Pliney Treat, Johnson, IL to Baxter, AR
• Hezekiah S. Rose 1828-1913 m. Dorothy Timmons, NY/IL
• Hiram Rose b. 1785 m. Phebe Thayer, VT/NY
• Hiram Rose b. 1852 m. M. Stockton
• Horace Rose b. 1832 m. Mary A. Rush
• Hosea Rose b. c1742 m. Sarah, VA/NC/TN
• Howard Ney Rose b. 1833, Oswego, NY
• Hugh Rose m. Maud Tensley
• Hugh Rose b. 1738 m. Marj Clark, Inverness, Scotland to NY
• Hugh Rose 1896-1994 m. Anne Elizabeth Cunningham, Paris, France to Meaford, ON, Canada
• Hugh Rose b. c1790 m. Isabel Young, Scotland to Huron, ON
• Hugh Rose b. 1791 m. Mary Mackay, Inverness, Scotland
• Humphrey Posey Rose b. 1815
• I . Walter Rose b. 1879
• Ira Rose b. 1792 m. Betsy, NY/ON, Canada
• Ira Rose b. 1883 m. Mary, MO
• Ira Rose b. 1899 m. Bertha Thomas, Wolfe, KY
• Ira Bolivar Rose 1870-1947 m. Electa Reynolds
• Isaac Rose b. 1753 m. Margaret Forsythe, PA
• Isaac Rose b. 1831
• Isaac Rose b. 1835 m. Mary Colvin, Belmont, OH
• Isaac Allen Rose 1847-1924 m. Louisa Matilda McGuinnis, Green, MO
• Isaac Hobs Rose 1790-1874 m. Anna Young, Chenango, NY to Adams, IN
• Isaac J. Rose b. 1828 m. Martha Wright, Lexington, KY to Grayson, TX 1887
• Isaac Jake Rose b. c1836 m. Rusia Catherine Sauderain
• Isaac Paul Rose 1825-1916 m. Betsy Beckham to AR
• Isaac R. Rose 1747-1822 m. Margaret Leyde, NY/PA
• Isaac R. Rose b. 1837 m. Martha Treat, TN to AR
• Isaac Rufus Rose 1865-1926 m. Mollie Hills, TX
• Isaac Valentine Rose 1820-1904 m. Sarah Sager, Mercer, PA to Livingston, IL
• Isaac W. Rose 1806-1890 m. Jane Sutter
• Isaiah Rose b. c1800 m. Polly Bauguess, Surry, NC
• Isaiah R. Rose b. c1795, NC to Washington, TN
• Israel Rose b. 1798 m. Mary Dixon, to MO
• Israel M. Rose b. 1836 m. Elizabeth, OH/CT/NY
• Israel R. Rose b. c1730 m. Phoebe, Orange, NY
• J. Washington Rose b. 1778 m. Parm Robey, to Guernsey, OH
• Jabez Rose, Sheffield, England
• Jackson Rose m. Ruth Marie Wolfe
• Jacob Rose b. c1770 m. Lydia Birchfield or Burchfield, Burke, NC
• Jacob Rose b. 1795 Ottawa, OH m. Mary Sennett
• Jacob Rose b. 1816 m. Mary Beach
• Jacob Rose b. 1826 m. Lydia, VA
• Jacob Rose b. 1827 m. Sarah Sease
• Jacob A. Rose 1783-1838 m. Elizabeth Stickle
• Jacob Frederick Rose b. 1889 m. Fossie Eggleton, Hastings, ON
• Jacob W. Rose 1810-1873 m. Martha, Bucks, PA
• Jaconias Rose
• James Rose m. Jean Davnie, of Morayshire, Scotland
• James Rose m. Myra, Portland, ME
• James Rose b. 1642 m. Jean Rose
• James Rose b. 1708 m. Ann Naime
• James Rose c1745-1825 of Northampton, NC
• James Rose b. 1755
• James Rose b. 1762 m. Margaret McBean, Inverness, Scotland
• James Rose 1778-1861, Pickaway, OH
• James Rose b. 1785 m. Martha McKinley
• James Rose b. c1793 m. Sarah, England
• James Rose b. 1794 m. Ann Butcher, Botetourt, VA
• James Rose b. 1795 m. Dinah Bull, Sturminster Newton Dorset
• James Rose b. 1800 m. Allison Cock
• James Rose b. 1800 m. Ann
• James Rose b. 1804 m. Mary Hoskins, Lee, VA/TN/MO/TX
• James Rose b. 1809 m. Mary Reid
• James Rose b. 1810 m. Isobella Fraser
• James Rose 1810-c1859, Warren, VA
• James Rose b. c1810 m. Sarah Snowden, in Wayne, TN by 1840
• James Rose 1810-1880 m. Mary Schaeffer, VA to Belmont/Guernsey, OH
• James Rose b. 1818 m. Henrietta McQuinn
• James Rose b. 1828 m. Hester Olmstead, ON, Canada
• James Rose b. 1830 m. Fran Swango, Wolfe, KY
• James Rose b. 1832 New South Wales
• James Rose b. 1838 m. Margaret, Boston, MA
• James Rose 1851-1918 m. Harriet, Comfort Cove, NF
• James Rose d. 1854 m. Mary Kennedy, Western Bay, Newfoundland, Canada
• James Rose b. 1856 m. Elizabeth Stevens
• James Rose Jr. 1814-1877, Surry & Cumberland, England
• James Alex Rose 1859-1935 m. Adaline Moore
• James Bays Rose 1899-1973 m. Mattie Lou Womble
• James Benny Rose b. 1887
• James E. Rose b. 1785 m. Elizabeth Robinson
• James E. Rose b. 1847
• James Ellis Rose 1755-1816 m. Jane Conover, VA
• James F. Rose b. c1834 m. Rachael Debeuler
• James H. Rose b. 1851 m. Irene LaFrance
• James Harvey Rose b. 1847, Harrison, IN
• James L. Rose 1889-1959 m. Alma Dahl, Westmoreland, PA
• James L. Rose 1884-1919 m. Elizabeth Berthe, Vincennes, IN
• James M. Rose b. 1847 m. Elizabeth, PA
• James M. Rose b. 1870 m. Mariah Gertrude, NC/Mercer, WV
• James Marion Rose b. 1873 m. Willie Lee Koonce
• James Mitchell Rose b. 1852 m. Julia Buchanon, Jackson, AL
• James Montgomery Rose b. 1851 m. Mary Isabel Gale, NY
• James N. Rose b. 1842 m. Mary Ellen Moore
• James P. Rose 1896-1955 m. Opre Irene Graves, Sharp, AR to OK
• James Ralph Rose 1855-1944, TN
• James S. Rose b. 1850 Gramberry, MO
• James Thomas Rose b. 1879, Hardin, TN
• James W. Rose b. 1860
• James W. Rose b. 1882 (Catherine Mitchell)
• James Whitt Rose b. c1866 m. Mary Baker
• James William Rose 1861-1930 m. Sarah Elizabeth Phelan, AR/WA
• Jan Rose 1839-1913, to Webster, NE
• Jean Rose b. 1700 m. Elizabeth Ingrouille
• Jeff M. Rose b. c1887 m. Bessie Cecil
• Jehiel Rose b. 1708 m. Tabitha
• Jehu Rose m. Elizabeth
• Jeremiah Rose m. Lydia
• Jeremiah Rose b. 1675 m. Elizabeth Collamore
• Jeremiah Rose b. 1724 m. Bathsheba Rose, Rensselaer, NY
• Jeremiah Rose b. 1772 m. Ruth Hallowell
• Jesse Rose b. 1783 m. Esther Elliott, Sussex, VA
• Jesse Rose b. 1795 m. Permelia Fleming, Franklin, GA to Tuscaloosa, AL
• Jesse Rose b. 1797 m. Sarah Taylor
• Jesse Rose b. 1840 m. Sarah Catron, KY
• Jesse Rose 1857-1917 m. Nancy Jane Hopper, Hamilton to Franklin, IL
• Jesse Alonzo Rose b. 1875 m. Neva, of Santa Clara, CA
• Jesse Clarence Rose b. 1880 m. Marion Coulter, KS
• Jesse Curtis Rose 1898-1990 m. Irene Fason
• Jesse S. Rose b. 1835 m. Mary, OH to Warren, IN to CA
• Jesse Thomas Rose b. 1876
• Joel Rose b. 1748 m. Rachel Roberts
• Joel Rose b. c1780 m. Hannah Perry, NC/VA
• Joel Rose b. 1810 m. Virginia Sizemore, Wilkes, NC
• Joel Leander Rose b. 1859 m. Mary E. Stafford
• Johann Joseph "John" Rose b. 1823, m. Anna M. Becker, Westfalen, Prussia
• Johannis Rose b. c1665 m. Elizabetha, Long Compton, Warwickshire, England
• John Rose, Delaware, NY
• John Rose m. Lucy Bennet, VA
• John Rose m. Catharine, lived KY
• John Rose m. Helen Grieve, Scotland
• John Rose m. Eleanor Crabb, Franklin, TN
• John Rose b. 1751 m. Elizabeth, Prince William, VA
• John Rose d. 1849 m. Anna Darlington (2nd wife), Philadelphia, PA/Henry, IA
• John Rose b. 1852
• John Rose b. 1668 m. Mary Dodge
• John Rose c1700-1755 m. Mary (1st wife), Salem, NJ
• John Rose 1718-1793 VA m. Elizabeth, Surry & Southampton, VA/Wilkes, NC
• John Rose b. 1725
• John Rose b. 1740, Burke & Rowan, NC
• John Rose 1740-1822 m. Lucy Boardman (1st), Katherine Wheeler (2nd), CT to Broome, NY
• John Rose b. 1741 m. Ann Forbes, Nairnshire, Scotland
• John Rose b. 1746 m. Hannah Eden
• John Rose b. 1750 m. Rachel Sparks, VA to Bute, Surry & Wilkes, NC
• John Rose b. 1750 m. Janet Anderson, Scotland
• John Rose d. 1755 m. Mary (1st wife) Elizabeth (2nd wife), Salem, NJ
• John Rose b. 1756 m. Margaret Littlefield
• John Rose b. 1761 m. Rebekah Bowen, Harrison, VA to Wolfe, KY
• John Rose 1764-1825 m. Hannah Addleman, Greene, PA
• John Rose b. 1765 m. Dorothy, Rockingham VA by 1800 to Pickaway, OH
• John Rose b. 1767 m. Jeannette Ridgeway
• John Rose 1767-1832 m. Margaret Stephens, Montgomery, VA
• John Rose b. c1769 m. Margaret Stephens, Montgomery, VA/Gallia, OH
• John Rose 1770-1850 m. Phoebe, Surry, NC to White, TN
• John Rose b. c1770 m. Mary Stafford, Dickinson & Wise, VA
• John Rose b. 1772 m. Polly Wood
• John Rose b. 1772 m. Rhoda Crippen, lived in Sullivan, NY
• John Rose b. 1775 m. Bella Calder, to NS, Canada 1818
• John Rose b. c1780 m. Hannah Palmiteer, NJ/Ulster, NY
• John Rose b. 1782 m. Susan Shrives
• John Rose b. 1783 m. Hetty Arnine
• John Rose b. 1789 Branford, CT – 1859; lived Elkhart, IN
• John Rose b. 1791 m. Polly Morrow, of Stillwater, KY
• John Rose b. c1792 m. Nancy Rose, NC to Robertson & Henry, TN
• John Rose b. 1797 m. Margaret Smith
• John Rose b. 1798 m. Jane Sharock, OH
• John Rose d. 1800 m. Edith Clyde
• John Rose b. 1800 m. Rebecca, Lancaster, OH to Warren, IN to IA
• John Rose 1800-1844 m. Rhoda Strain, NC/IL/AR
• John Rose b. c1800 m. Barbara Sease
• John Rose b. c1800 m. Abigail Vanover, NC to Pulaski & McCreary, KY
• John Rose1802-1892 m. Catherine Craig, ME/VT to Centre, PA 1830
• John Rose b. 1804 m. Kerney or Carney (1st wife)
• John Rose 1804-1890 m. Mary Munro, Ardclach, Scotland
• John Rose b. c1805 m. Eliza Ann Pleak, Montgomery, KY
• John Rose b. 1806, Livingston, KY
• John Rose b. 1806
• John Rose b. 1808 m. Abigail Newton
• John Rose 1810-1895 m. Martha Huffman, VA
• John Rose b. 1816 m. Samira Bicknell
• John Rose b. 1819 m. Nancy, NC
• John Rose b. 1822 m. Margaret Johnston
• John Rose b. 1829 m. Evelyn Williams
• John Rose b. 1831 m. Mary Rider
• John Rose b. 1832 m. Harriet Grandy
• John Rose b. 1834 m. Isobell Stevens, Aberdeen, Scotland
• John Rose b. 1835 m. Emily Dumm, Pickaway, OH
• John Rose b. 1841 m. Amanda, TX
• John Rose b. 1853 m. Martha Jellows?, England
• John Rose Jr. b. 1800
• John A. Rose b. 1848 m. Nancy Harper, Washington, VA
• John B. Rose m. Louise, Macomb, MI to St. Clair, MI
• John Ben Rose b. 1891 m. Adeline Davis, Unaka, NC
• John Bishop Rose b. 1825, Jefferson, NY/WI
• John Calvin Rose 1859-1942 m. Evelyn Sobre, Nashville, TN to CA
• John Calvin Rose b. 1873 m. Hattie Allcox
• John Charles Rose b. c1828 m. Lucy Ayres, England to Spalding, Jamaica
• John D. Rose b. 1825 m. Nancy Nickell
• John Dorsey Rose 1836-1900 m. Caroline Back, Wabash, IL
• John David Rose b. 1848 m. Naomi Sawyer, NS, Canada to Jefferson, NY
• John Edwin Rose 1887-1967 m. Willie Stanfill, KS/OK
• John F. Rose b. 1807 m. Anne Crocker, Ontario, NY
• John G. Rose b. 1744 m. T. Draper
• John G. Rose 1833-1863 m. Mary Ann Wilson, TX to Grundy & Newton, MO
• John H. Rose b. 1826 m. Mary Ellen Wallace, Hardin IL
• John H. Rose 1879-1960, Germany to NE
• John Harmon Rose 1880-1960 m. Hannah E. Puderbaugh, Tainey, MO
• John J. Rose 1816-1862 m. Elizabeth Caves, OH/Keokuk, IA
• John James Rose b. 1876
• John Johnson Rose 1816-1885 m. Louisa Chambers Powell (2nd wife) NC
• John Joseph Rose Jr. b. 1858 m. Susan Watt Kemp, Richmond, VA
• John L. Rose b. c1823 m. Phylinda Norton, MI to KS
• John L. Rose b. 1866 Madison, KS
• John Levi Rose b. 1788 m. Isabel Boulton
• John M. Rose b. 1826 m. Nancy Baldwin, Steuben, NY/Beloit, Rock, WI
• John Morris Rose b.1832 m. Kittie Ann Crum
• John P. Rose b. 1804 m. Ann Taylor, King George, VA
• John P. Rose b. 1811, OH/Campbell, KY
• John Parham Rose, lived Bute/Warren, NC
• John R. Rose b. 1792 m. Ann Cox, Ulster, NY/Greene, PA/Meigs, OH
• John Robert Rose b. 1849 m. Ann Elizabeth Ambler (2nd), to Canada 1869
• John S. Rose b. 1835, Tazewell, VA
• John W. Rose b. 1818 m. Rhoda, OH
• John W. Rose 1868-1942 m. Trannie White, TX
• John Wesley Rose b. 1824 m. Rebecca Van Zant, Surry, NC
• John Wesley Rose b. 1829 m. Mary Ann Burke, Buffalo & Erie, NY
• John William Rose of S. London, England m. Mary Higgins of Glasgow, Scotland
• John William Rose b. 1860 TN
• John William Rose b. 1890 m. Eva May Barton
• John Willis Rose c1847-1906 m. Mary Jane Green, Montgomery, IL
• John Wilson Rose b. 1849 m. Elizabeth Stockham, Hancock, IL
• Jonathan Rose b. ca 1645 m. Jane Williams
• Jonathan Rose b. 1679 Wethersfield, CT m. Abigail Hale
• Jonathan Rose b. 1708 Wethersfield, CT m. Lydia (2nd Wife), to MA
• Jonathan Rose b. 1756
• Jonathan Rose b. 1807 m. Jane, Hunterton, NJ
• Jonathan A. Rose b. c1820 m. Lucinda Eggleston, NY to Luzerne, PA
• Jonathan Rose b. c1835 m. Agnes, Manhattan, NY
• Jonathan E. Rose b. c1860
• Jonathan J. Rose b. 1824
• Jones Rose 1898-1958 m. Aletha Ann Jennings, OK
• Joseph Rose b. c1633-1715 m. Elizabeth Bumpus, of Marshfield, MA
• Joseph Rose b. 1697 m. Patience ?
• Joseph Rose c1735-1807 m. Barbara Egburson, England to NYC
• Joseph Rose b. c1765 m. Kurine Terry (1st wife), Catharine Bausman (2nd wife), Montgomery & Giles, VA
• Joseph Rose b. 1782 m. Flora Armstrong (1st wife)
• Joseph Rose c1840-1880 m. Nancy Battles
• Joseph A. Rose m. Sylvanna Campbell
• Joseph Brad Rose 1827-1903 m. Sophie Borden, Rockland NY to KS
• Joseph Ferd Rose b. c1812 m. Emeline Ryers, NY
• Joseph Franklin Rose b. 1844 m. Malissa Ford (1st), Mary Davis (2nd), TX
• Joseph Francis Rose 1789-1831 NC to IL
• Joseph N. Rose b. 1862
• Joseph Sims Rose Sr. b. 1889
• Joshua Rose b. 1763 m. Hannah Howard, to Jefferson, NY
• Joshua Rose b. 1780, Sheffield, England
• Josiah Rose b. 1815 m. Mary D. Pleak, Montgomery & Harrison, KY
• Josiah Rose b. 1831 m. Malinda, Monroe & Orange, NY to York & Carroll, IL
• Josiah Rose b. 1844 m. Ann Pool
• Julius D. Rose b. 1826 m. Elizabeth, Germany
• Justus Rose b. 1724 m. Deb Barlow
• Justus Rose b. 1760 m. Adah Howe
• Kendred b. 1823 m. Arena Adams, Henry, TN
• Kim Rose b. c1845 m. Mae Hammond, of Monroe, AR
• Korby Leonidas Rose 1890-1945 m. Ruth King
• Lawrence Rose 1787-1864 m. 1820 Thankful Reynolds, NY to Brown, OH
• Leander C. Rose b. 1849 m. Emma Cawood, Owsley, KY
• Lemuel Rose b. 1754 m. Amy Wicks, Suffolk, NY
• Leonard Kirby Rose b. 1885
• Levi Rose b. c1828, Aurora, Erie, NY
• Lewis Rose 1798-1864 m. Margaret Kirkpatrick
• Lewis R. Rose b. c1775
• Lillard Rose b. 1891
• Logan G. Rose b. 1850 m. Nancy J. Maloney, Breathitt, KY
• Lorenzo Rose 1849-1925 m. Jane Yager (2nd wife), Monroe, MI
• Lorenzo Dow Rose b. 1832 m. Eliza Cate, Sevier, TN to Appanoose, IA
• Louis Adelbert Rose 1893-1974 m. Ruth Knapp Eitniear, Hesperia, MI
• Ludwig Rose 1724-1797
• Luther Rose b. 1893 m. Eva Gillman
• Macon Moore Rose b. 1890 m. Maude Brickell
• Major Rose b. c1830 m. M. J. Puckett, NC to Nicholas, KY
• Marion R. Rose m. Elizabeth Stetson
• Martin Rose b. 1816 m. Elizabeth McManus, St. Lawrence, NY
• Martin Rose b. 1833
• Martin Rose b. 1856 m. Myrtle Taylor
• Martin L. Rose b. 1817 Oneida, NY m. Harriet Johnson
• Martin V. B. Rose b. 1837 m. Dolly Garner
• Martin V. B. Rose b. 1856 m. Sudie
• Mason F. Rose c1830-1865 m. Sibble J. Reed, NY/MI/OH
• Mason H. Rose b. 1887 m. Catherine "Carrie" Deibel, Antrim, MI
• Matthew Rose b. 1774 m. Faith House, NC to Robertson, TN to Marshall, KY
• Matthew Madison Rose 1829-1913, Lawrence, OH to Callaway, MO
• Matthias Rose b. 1727, NY to ON, Canada
• Matthias Rose b. 1807 m. L. Dewey (1st wife), B. Case (2nd wife)
• Maynard Rose b. 1861
• McKenzie Rose b. c1785 m. Keziah, Washington, Sevier & Roane, TN
• Melvin Rose b. 1860 m. Ellie Whitehouse, Sullivan, KS
• Meredith Rose b. 1824
• Micajah Rose b. 1830 m. Sarah Elizabeth Ogdon, Edgecombe, NC to KY to IL
• Michael Rose c1750-1803, London, England
• Michael William Rose b. 1826 m. Elizabeth G. Kelly, NC to Dallas, TX
• Miller Franklin Rose 1842-1909 m. Mary Armanda
• Montgomery B. Rose c1815-1863 m. Rebecca Vincent, TN/MO
• Moses Rose b. c1780
• Moses Rose b. c1828 m. Sarah, Saratoga/Jefferson, NY
• Moses R. Rose of Southampton, LI, NY
• Myron I. Rose b. 1840
• Napoleon Bonaparte Rose b. 1834 m. Mary Jane Castleberry, MO
• Nathan Rose b. 1785 m. Magdalen Wheeler
• Nathan Rose c1805-1877 m. Rebecca Rowan, Burke, NC to Blount, TN
• Nathan W. Rose b. 1818 m. Amanda Freeman
• Nathaniel Rose of Lawrence, AL
• Nathaniel Rose b. 1764 m. Anne Whitney
• Nathanial Rose II b. 1814
• Nathaniel R. Rose b. c1775 m. Esther Dorton, VA to Estill, KY 1810
• Newton Rose 1847-1912, OH /IL
• Nicholas Rose 1790-1836 m. Sarah Rhodes
• Nicholas R. Rose b. 1620 m. Jeanne Tardif, France
• Noel Rose b. 1642 m. Marie du Mont Mesney Monmainier, France/Canada
• Norris Rose 1830-1904 m. Eliza Graves, Giles & Lincoln, TX
• Old Black Rose 1820-1872 m. Catherine Thomas, 1820-1872, Canada/MI
• Ora Ellsworth Rose b. 1872 m. Alice Wilson, Hancock, IL
• Orion Rose b. 1788 m. Abigail Morgan
• Oscar James Rose b. 1890 m. Sadie Kelly
• Otto Walter Rose b. 1896, PA/CA
• Ova Dewey Rose m. Tennie Lou Coldiron
• Perley John Rose 1878-1954 m. Winifred McCabe Allen, IL/MD
• Peter Rose c1725-c1766 m. 1745 Mary Gardner in Philadelphia, PA
• Peter Rose b. c1767 m. Polly Sammis, of Seneca & Steuben, NY
• Peter Rose 1788-1861 m. Christina Bongard, OH, Canada
• Peter Rose 1800-1845 m. Harriet Edwards, Philadelpia, PA/NJ
• Peter Rose b. 1806 m. Polly ?, of Cleveland, OH
• Peter Rose b. 1828 m. Mary Gottschalk
• Peter G. Rose 1884-1965 m. Ulishie Galloway, Milam, TX to Portland, OR
• Peter Gardner Rose 1754-1832 m. Maria Roop, Philadelphia, PA/Belmont, OH
• Philander Rose b. 1813 m. Mary Behunin, Oswego, NY
• Philander S. Rose b. 1833 m. Harriett Peets, to Brandon MB
• Philip Rose b. 1860 m. Frances Cluey
• Phillip Rose 1780-1855 m. Ruth Talkington, PA/OH
• Phineas Rose b. 1781 m. Mary Burnett, NJ
• Phinehas Rose b. 1760 MA m. Sarah Gillette (1st wife)
• Pierre Joseph Rose b. 1798 m. Mary Elizabeth Crevier, Quebec, Canada
• Pleasant Rose b. 1787 m. Sarah Hubbard, Elbert, GA
• Pleasant Sherman Rose 1874-1955 m. Harriet Ann Saddler
• Powell Rose b. 1802 m. Nan Ingram, Fayette, PA
• Ralph Monroe Rose b. 1899 m. Cornelia Covert
• Randolph Rose b. 1786 m. Rebecca Bozorth, GA
• Raymond Rose b. 1885 m. Agnes Webster, NJ
• Reddick Rose b. 1778, Nash Co., NC to Robertson Co., TN
• Reuben Rose b. 1779 m. Martha Mason, NC to Robertson, TN
• Richard Rose b. 1668 m. Elizabeth Sowerby
• Richard Rose c1690-1754 m. Ann Horton
• Richard Rose b. 1716 m. Mary Hyatt
• Richard Rose b. 1759 m. Elizabeth Morris, VA/KY/IN
• Richard Rose b. 1790 m. Sarah Harrell, NC to Christian, KY to Stewart, TN
• Richard Rose b. 1807, Sheffield, England
• Richard Rose b. 1875 m. Mate Fruhling, Adams, IL
• Richard Michael Rose b. 1802
• Richard R. Rose 1811-1848, VA to Knox, IN
• Riley Rose b. 1847 m. Rachel Brown
• Riley Roland Rose 1887-1941 m. Nora Ethel Cole
• Robert Rose m. Fanny McQuinn
• Robert Rose b. c1594 England m. Margery to CT
• Robert Rose b. early 1700s m. Johanna, Frederick, VA to Hampshire, WV
• Rev. Robert Rose b. 1704 m. Ann Fitzhugh
• Robert Rose b. 1737 m. Elizabeth, Southampton, VA to Edgecombe NC
• Robert Rose c1760-1840 m. Sophia or Sarah?, Harrison, OH & Bucks, PA
• Robert Rose b. 1769-1847 m. Elizabeth Dollard? MD or VA/DC
• Robert Rose b. c1770 m. Jane Cree, Washington, PA
• Robert Rose b. c1775 Nash, NC m. Patsy Jones
• Robert Rose 1782-1859 m. Esther Moore
• Robert Rose b. c1810 m. Madilene Dalliment, Bellcoram, NFLD
• Robert Rose b. 1818 m. Mary Ann Hughes
• Robert Rose 1834-1900 m. Mary Anne King, Newfoundland, Canada
• Robert Rose b. 1836 m. Elizabeth Dicks
• Robert Rose 1850-1919 m. Malinda Dywer, Lewis & Carter, KY
• Robert Rose b. 1854 m. Minnie
• Robert Rose b. 1860 m. Hannah Bush, to ON
• Robert Alex Rose, Spalding, Jamaica
• Robert Henry "Burt" Rose b. 1882 m. Bessie E. Pherson
• Robert Jefferson Rose m. Dulcenia Combs
• Robert Lee Rose 1875-1962 m. Mary Jane Treat
• Robert Letcher Rose b. 1811 m. Sarah Perry
• Robert S. Rose 1809-1887 m. Mary Ann Jones, Essex & Richmond, VA
• Robert S. Rose 1840-1904 m. Sarah Aesque, VA/TX
• Robert Scott Rose m Nancy Allen from KY
• Robert V. "Robin" Rose b. 1824 m. Elizabeth Katy Powers
• Rodolphus Rose b. 1782 m. Lucy Willey
• Roger Rose b. Aug 1675, Whiteparish, Wiltshire, England
• Rollin Murray Rose b. 1892, IA to Ok
• Romine J. Rose b. 1854 m. Emma Weeks
• Roy Alvin Rose b. 1895 m. Mertie Christopher, Bourbon, KY
• Roy Bertram Rose b. 1880
• Roy D. Rose m. V. June Frederickson
• Ruben Dollard Rose b. c1865 m. Lorena Beaver
• Rufus Rose b. 1806
• Salem Rose b. 1806 m. L. Graves
• Salmon L. Rose b. 1766 m. Rhoda Hinsdale (1st wife), Broome, NY/CT/PA
• Samuel Rose m. Hannah Carman, Tuckerton, NJ
• Samuel Rose m. Elizabeth Frazier, MO
• Samuel Rose m. Nancy Jarrett (2nd wife)
• Samuel Rose b. c1700 m. Anna Duckworth, Burlington, NJ
• Samuel Rose b. 1725 m. Sarah Reynolds, NY/VT
• Samuel Rose b. 1744 m. Rebecca Palmer
• Samuel Rose b. 1745 m. Chloe Canfield
• Samuel Rose 1756-1837 m. Rhoda, Pendleton, SC/Buncombe & Macon, NC
• Samuel Rose b. 1757 m. Lydia Sizemore
• Samuel Rose b. c1765 Surry, VA m. Deborah Phipps
• Samuel Rose b. 1774
• Samuel Rose c1780-1834 m. Amy Matson (1st wife), Nancy Jarrett (2nd wife), PA/Harrison & Belmont, OH
• Samuel Rose b. 1791 VA m. Sally Freeman, VA to Estill & Madison, KY
• Samuel Rose b. 1793 m. Sarah Caton, ON
• Samuel Rose b. 1795 m. Virginia Wasson
• Samuel Rose b. 1819 m. Jane Davis
• Samuel Rose b. 1820 m. Jane Harris, Franklin, IN
• Samuel Rose b. c1820 m. Mary Ann Bloomer, Berkeley, WV to OH/IA
• Samuel Rose b. 1823 m. Lydia Marsh
• Samuel Rose b. 1833 m. Sarah Weist
• Samuel Rose b. 1849 m. Ann Douch
• Samuel Rose 1870-1935 m. M. J. Dodson, Hamilton, OH
• Samuel Martin Rose b. 1857
• Samuel B. Rose b. 1822 m. Keziah, Morgan, KY to Jasper, MO in 1850
• Samuel E. Rose c1829-1873 m. Zilpah N. McCoy, Yancy, NC to Wise, VA
• Samuel D. Rose 1879-1967 m. Gert Schinn
• Sandford Rose 1813-1861 m. Susan Crowe
• Sebird Rose 1799-1855 m. Anna Lambert, to Galia, OH
• Selah P. Rose b. 1821 m. Eunice H., Egg Harbour, NJ/ME/MA
• Shelton Ryly Rose 1843-1924 m. 1860 Sarah J. Cutlip, Braxton, VA
• Shirland Rose 1792-1859 m. Prudence Mathison, of Genesse NY/Woodstock, CT
• Silas Rose b. 1857 m. Armilda Moore, Henry, KY
• Silent Rose 1775-1813 m. 1802 Jerusha Clarke, CT
• Simon Rose b. 1790 m. Sarah Sanford
• Simon Rose b. 1830 m. Sarah Smith, Prussia to VA
• Simon Mason "Sam" Rose b. 1862 m. Victoria Campbell
• Solomon Rose b. 1811 m. Eliza Bidlack, VA to OH to Saline, NE
• Stagton R. Rose b. 1802 m. Sophia Smith, NJ
• Starlin Rose b. 1817, Surry & Yadkin, NC
• Stephen Rose b. 1809 m. Esther Conley (1st wife), Cassy Curtis (2nd wife)
• Stephen Rose 1789-1860 m. Polly Burt, Quebec, Canada to to St. Clair, MI
• Stephen Rose b. c1831 m. Mary Ann, Twillingate, NF
• Stephen G. Rose b. 1820
• Stephen Isaac Rose 1879-1948 m. Lilla Waker
• Terrell Rose 1815-1893 m. Elizabeth Parker, GA/MS
• Theodore Rose b. 1865
• Theophilus R. Rose c1763-1840 m. Christian, of Wayne, NC
• Theophilus Rose Jr. b. 1807
• Thomas Rose 1653-1744, England to Saint Kitts
• Thomas Rose b. 1666
• Thomas Rose b. c1692 m. Elizabeth Seward, Surry, VA
• Thomas Rose, b. 1700's, England
• Thomas Rose b. 1706 m. Faith Sylvester
• Thomas Rose d. 1710 m. Alice Hatch (2nd wife), Scituate, MA
• Thomas Rose b. 1711 m. Annis Clifton
• Thomas Rose c1731-1816 m. Lydia Sizemore, Surry, VA to Elbert, GA
• Thomas Rose b. 1738 m. Rhoda Rogers
• Thomas Rose b. c1745 m. Ann, London, England
• Thomas Rose b. 1750 m. Eunice Newton, Franklin, MA
• Thomas Rose b. 1756 m. Barbara Chenshaw (2nd wife), Granville, NC to KY & Vanderburgh, IN
• Thomas Rose b. c1775 m. Mary "Polly" Murphy, Frederick & Warren, VA
• Thomas Rose b. c1776-1842 m. Martha Nettles?, of Sumter, SC
• Thomas Rose b. 1778 m. Mary Andrews, Suffolk, England
• Thomas Rose c1790-c1848 m. Ann Bronner, Pope, IL
• Thomas Rose b. 1796 m. Susanna
• Thomas Rose b. 1803 m. Elizabeth
• Thomas Rose b. 1806 m. Ann Leonard, Bucks, England to Erie, NY
• Thomas Rose b. 1807 m. Mary Swan, England
• Thomas Rose b. 1813 m. Margaret Ferguson, NY/Trumbull, OH
• Thomas Rose b. 1819 m. Eliza Hutchings
• Thomas Rose b. c1820 m. Maria French, London, England
• Thomas Rose b. 1827 m. Polly Medlin, Moore, NC
• Thomas Alexander Rose b. c1846 TN m. Synthia Caroline Knot
• Thomas David Rose b. 1795 m. Sarah
• Thomas Harlow Rose 1814-1905 Monroe & Orleans, NY to MI
• Thomas J. Rose b. 1831
• Thomas Jefferson Rose b. 1824 m. Elizabeth Daughtey, KY/MO/Bourbon, KS
• Thomas Martin Rose b. 1850 m. Molly Midyett
• Thomas N. Rose b. 1800 m. Margaret Neal, Montgomery, VA/Lawrence, OH
• Thomas Newton Rose b. 1792 m. Sophia Smith, Windham, VT
• Thomas Newton Rose b. 1821 m. Nancy Gilchrist, SC
• Thomas Stewart Rose b. 1841 m. Matilda Barbrick
• Thomas Wesley Rose b. 1881 m. Bessie Osborne (1st wife), Ella Mae Persinger (2nd wife), Claiborne, TN
• Thompson Rose b. c1773 m. Mary McCoy
• Thompson Rose b. 1836 m. Susanna Lowe, to Poweshiek, IA
• Tim Rose 1899-1988 m. Fannie Ileen Bellar
• Timothy Rose b. 1749 m. Elizabeth Pomeroy, CT to Herkimer & Otsego, NY
• Tormut Rose b. 1632 m. Hannah George, Scotland/Block Island
• Truman Rose d. 1783 m. Dorothy, Sussex, DE
• Truman Rose c1776-1829 m. Mary W. Tull
• Turpin W. Rose 1825-1898 m. Mary E. Morgan
• Tychicus Rose m. Catherine
• Uriah Rose b. c1790 m. Susannah Taylor, VA
• Uriah Rose b. c1822 m. Elizabeth A. Gaskins, Gallia, OH by 1850
• Uriah Jackson Rose b. 1828 m. Sarah Carter, Bedford, VA
• Vachel Rose 1799-1873, Wayne, TN to Cross, AR
• Vincent Rose b. 1874 m. Ann Mulford
• Vincent Franklin Rose b. 1845 m. Mary Jane Harris, OH/OK
• Virgil Owen Rose 1897-1990 m. Bess Landers, Hill, TX to Portland, OR
• Walker Rose b. 1802 m. Edith Kemper, lived Oldham & Trimble, KY
• Walter Rose m. Sarah Thomas
• Walter Rose m. Alice Nance, Labette, KS
• Walter Charles W. G. Rose b. 1867 m. Margaret Line
• Walter W. Rose b. 1881 m. Florence Lycett in 1909, Birmingham, England
• Warren Rose b. 1824 m. Susanna Kelley, Roseville, Tioga, PA
• Warren Cushman Rose b. 1846
• Washington Urban Rose b. 1862 m. Leticia Hopper, WI/TX
• Welton M. Rose 1880-1966 m. Nannie Embrey
• Wiley Rose 1789-1844 m. Susan Powell, Halifax, NC to Montgomery, TN
• William Rose m. Amy Langston, Granville, NC
• William Rose m. Sarilda Stone
• William Rose m. Ann Boyd
• William Rose 1622-1671 m. Ann, England to Surry, VA
• William Rose b. 1682 m. Margaret Cuthbert
• William Rose b. c1715 m. Mary, Bedford, PA
• William Rose b. 1720s m. Martha, VA/Bute & Franklin, NC
• William Rose 1725-1795 m. Martha (1st) & Eliz (2nd), York & Surry, VA
• William Rose 1732-1792 m. Mary Ezell
• William Rose b. c1732 m. Mary, Halifax, NC
• William Rose b. 1738 m. 1760 Elizabeth S., Schoharie, NY
• William Rose b. 1738 m. Rachel Renouf, Geurnsey, Channel Islands
• William Rose b. 1747 m. Mary DeWitt, Orange & Onondaga, NY
• William Rose 1754-1810 m. 1777 Hannah Sellers
• William R. Rose b. c1755 m. Elizabeth Alton, MD/Fayette, PA
• William Rose c1756-1807 m. Elizabeth Alton, MD
• William Rose b. 1757 m. Elizabeth Merritt
• William Rose b. 1757 m. Rachel Dubois (2nd wife)
• William Rose b. c1759 m. Elizabeth Robertson?, Sussex, VA
• William Rose 1763-1849 m. Susannah Dinsmore
• William Rose b. 1764 m. Annatje Wolven, Ulster, NY
• William Rose b. c1765 Richland, SC m. Rhody
• William Rose b. 1775 m. Jane Elder, PA?
• William Rose b. 1779 SC
• William Rose b. 1779 MA
• Col. William Rose 1779-1851 m. Elizabeth Winfield Meredith, VA/Giles, TN
• William Rose b. 1780 m. Diadamia Corey
• William Rose b. 1785 m. Elizabeth Ferguson, CT
• William Rose 1785-1868 m. Agnes Burchett, to Lawrence, KS
• William Rose b. c1785 m. Beady?, Marshall & Maury, TN
• William Rose b. 1790 m. Winifred Neal, VA to Gallia & Lawrence, OH
• William Rose b. c1790 m. Ruth Comstock, Otsego, NY
• William Rose b. 1790, m. Lydia, Cockfield, England
• William Rose b. 1792 m. Sarah Elmendorph, Ulster, NY
• William Rose 1792-1834 m. Parthena Chandler?, Nash, NC to Smith, TN
• William Rose 1795-1854 m. Elizabeth Beckham, NC to Wayne, TN
• William Rose 1796-1883, Montgomery/Saratoga/Jefferson, NY
• William Rose b. 1800
• William Rose b. 1804 m. Margaret Young, of Urquhart, Morayshire, Scotland
• William Rose b. 1806 m. Mary Ann, ON
• William Rose b. c1812 m. Sarah Glover, Nash, NC to Carroll & Granada, MS
• William Rose b. c1813 m. Mary Ann Tripple, PA
• William Rose b. 1814
• William Rose b. 1815
• William Rose 1817-74 m. Margaret Goltry, NY/WI/Marion, IA
• William Rose b. 1817 m. Ann Bennet
• William Rose b. c1818 m. Frances Bedgood
• William Rose b. 1819, m. Eliza, Suffolk, England
• William Rose b. 1822 m. Sarah Richardson
• William Rose b. 1823 m. Mary J., SC
• William Rose b. 1825 Wilkes, NC
• William Rose b. c1826 m. Fanny, NY
• William Rose b. 1840 m. Hannah Sutton, Urquhart, Scotland to England 1851
• William Rose b. 1843 m. Elizabeth Hyles
• William Rose b. c1845 m. Sarah Resides, MO/KS
• William Rose b. 1845 m. Clara Goose, Birmingham, England
• William Rose b. 1846 m. M. Kennedy
• William Rose b. 1854
• William Rose 1860-1917 m. Hannah Plimpton
• William Rose b. 1682 m. Emma Smith, Alveston, Warwickshire, England
• William Rose b. c1863 m. Anna M.
• William Rose b. 1864, Aberdeenshire, Scotland
• William Rose b. 1865 m. Sarah J.
• William Rose Jr., of Whitley, KY
• William Rose Jr. b. 1805 m. Mary Ann Evans
• William Alf Rose 1895-1969 m. Carrie Beckstead
• William Allen Rose 1872-1932 m. Sarah Francis, Wayne, TN to OK
• William Amos Rose b. 1827 m. Darcus Wilson, SC to TN
• William Andrew Rose 1860-1941 m. Mary Hicks, MO to OK
• William B. Rose b. 1815 m. Malinda Hamrick
• William B. Rose b. 1823 m. Caroline Wells, Grayson, KY
• William Ben Rose b. 1902
• William "Buck" Rose m. Docian Smith
• William "Buck" Rose 1816-1858 m. Nancy Jane Osburn, NC to Floyd, KY
• William C. Rose 1851-1905 m. Alma Cooper (2nd wife)
• William C. "Charley" Rose b. 1854 m. Eliza Jane Spicer, MO/AR
• William Cornelius Rose 1889-1955 m. Rhoda Elizabeth Keene, WV/VA
• William Craig Rose m. Nan McMullen
• William D. Rose b. 1845 m. Isabella Anderson
• William D. Rose b. 1864 m. Ellen Wilson, ME/BC, Canada/CA
• William David Rose b. 1849 m. Fran Cagle
• William Douglas Rose 1868-1946 m. Eva Rose
• William Elbert Rose b. 1844 m. Sarah Field Gordon, of Clark, IN
• William F. Rose 1847-1917 m. Harriet Albright (1st) & Mary Linton (2nd), AR
• William F. Rose b. 1853
• William Frederick 1860-1916 m. Maria Emilie Rech
• William Graham Rose b. 1897 m. Mag Wilson, Peebles, Scotland
• William H. Rose b. c1822 m. 1846 Jane Pendleton, Amherst/Nelson, VA
• William H. Rose b. c1825 m. Phoebe White, Worcestershire, England
• William Hamer R. Rose 1816-1888 m. Elizabeth DeVault, Knox, VA
• William Henry Rose 1841-1932 m. Lucy Weaver
• William Henry Rose b. 1854 m. Eliza Jane Spicer
• William Henry Rose b. 1863 m. Matte Evans
• William Henry Rose 1882-1978 m. Julia Ann Dixon
• William Henry Rose Jr. b. 1881 m. Julie Rogers
• William J. Rose 1888-1962 m. Evelyn White, NF/Vancouver
• William Jackson Rose 1823-1904 m. Elizabeth Bruer, Smith, TN
• William James Rose 1864-1896 m. Catherine Birddon
• William Jefferson Rose b. 1831 m. Margaret Gibson, Lauderdale, AL/AR/CA
• William Jesse Rose 1823-1894 m. Julia Clark, TN to Hamilton, IL
• William Jesse Rose b. 1854 m. Polly Moris, Walker, AL
• William Jones Rose 1847-1928 m. Helen Yarborough, VA
• William Joseph Rose b. 1879
• William L. Rose b. 1852 m. Susan Stamback, Schuyler, IL
• William Lewis Rose 1840-1894, Vanderburgh, IN
• William Moridy Rose b. 1873 m. Sarah Thomas
• William Rinehart Rose b. 1850 m. Annie Hogue, VA
• William Robinson Rose b. 1859 m. Rosanna Rikley, Madoc, ON
• William S. Rose b. 1794 of Franklin, IN
• William S. Rose b. 1870 m. Nic Graham, St. Cuthbert, Edinburgh
• William Shelton Rose b. 1863 m. Ida Mae Ransdell, Harrison, KY
• William Swinford Rose b. 1863 m. Sarah L. Bise, Wise, VA
• William T. S. Rose b. 1866 m. Martha Fletcher, Johnson, KY
• William Templeton Rose 1823-1896 m. Hester (Hettie) Ann O'Dell (1st) & T. Irene Tabor (2nd), OH to IN to Taney, MO
• William W. Rose 1810-c1856 m. Lucinda Hickman, TN to TX
• William W. Rose b. 1818 m. Leonora Hubbard, NY to CO
• William W. Rose b. 1849 m. Emma Butler
• William Walton Rose b. c1795 m. Belinda Taylor (2nd wife), NY/OH
• William Washington Rose b. 1822 m. Elizabeth Jane Harmon, Allegheny, VA
• William Washington Rose 1844-1931 m. Sarah E. Ruckman, Neosho, MO
• William Washington Rose 1857-1950 m. Margaret Jane "Peggy" Gipson
• William Wiley Rose b. c1759-1801 m. Sarah "Sallie" Crawley, VA/NC/GA
• William Wilson Rose b. 1879 m. Flo Mueller
• Willie Rose 1890-1964 m. Emily Morris, AR to OK
• Wilson Rose b. c1807 m. Virginia Vance, Burke, NC
• Wilson Rose b. 1816 m. Sarah Rose, Fayette/Versailles, KY
• Wilson Rose b. 1836 m. Rachel Hartley, Roane, TN to Parker, TX
• Wilson Rose 1838-1918 m. Emaline Reed, Johnson, KY to Madison, AR
• Wilson R. Rose b. 1836 m. Rachel Hartley, Roane, TN to Parker, TX
• Zachariah Rose b. 1770 m. Margaret Auxier
• Zachariah Rose b. 1826 m. Nancy Hardin, KY
• Zachariah Peyton Rose b. 1841 m. Anna Kincaid, Carroll & Granada, MS
• Zachariah Taylor Rose b. 1880 m. Betty Mercer, Franklin, KY
• Zephaniah Duncan Rose 1855-1940 m. Alice Virginia Cramer, IA/MO
ROSENBERG
• Alex Rosenberg b. 1826 m. Julia Bogart, Erie, PA
• George Rosenberg b. 1872
• William Rosenberg b. c1800, MD/PA
ROSER
• Adam Roser 1758-1831 m. Anna Maria, York, PA
• Jeremiah Roser 1826-1917, PA to IN
• Johannes Adam Roser 1725-1794 m. Anna Katharina Kramer, Germany/PA
• Laurentius Roser 1686-1757 m. Anna Katrina Gottmeyer, Germany
• Lorenze Roser 1791-1864 m. Susannah Brenneman?, York & Wabash, IN
ROSS
• Abner Magiha Ross b. 1818 m. Elizabeth Shupe, Bount TN to TX
• Adam Ross b. c1655, Skirling, Scotland
• Adam Ross II b. 1781
• Alex A. Ross b. 1823, Edinburgh, Scotland
• Ben L. Ross b. 1825 m. Louise Mangham, Wilkes, GA
• Charles Ross m. Deborah Biggs
• Charles Price Ross b. 1877 m. Millie Butler
• Elijah Walker Ross 1872-1956 m. Nellie Belle Williams
• Francis Ross b. 1665 Scotland
• George Ross b. 1746 m. Isabella Montgomery, Laurens, SC
• George Ross 1760-1846 m. Edna Elizabeth Walker, VA to Wayne, TN
• George W. Ross b. 1839
• Isaac Walker Ross 1833-1917 m. Margaret Eunice Cherry, Hardin, TN
• James Ross 1698-1751, m. Catherine McCullough, Ireland to Frederick, VA
• James Ross 1788-1876 m. Hester Hall, GA
• James Ross b. 1815 m. Frances Forster, Ireland
• James Ross b. 1846 m. Isabella Moore, to Canada 1863
• James A. Ross b. 1849 m. Martha Jones
• James Archibald Campbell Ross b. 1887, Tate Leeds, ON
• James J. Ross b. 1817 m. Mary East, Madison, KY
• James T. Ross b. 1861 m. Mary Belle Darnish, Randolph, GA
• James W. Ross b. 1843 m. Kate Thompson, Lawrence IN
• John Ross b. c1766 m. Priscilla, VA
• John Ross b. c1775 m. Bailey, Scotland to TN to MO
• John Ross b. 1781 m. Charity Mitchell
• John Ross b. 1807, Blount, TN
• John Ross b. c1809, Derrylin, Fermanagh, Ireland
• John Ross b. 1816 m. Mary Boyd
• John Ross II b. 1840 m. Martha Webb
• John Ross c1827-98 m. Nancy, GA
• John Edward Ross b. c1815 m. Martha Milton, Polk, TN
• John Forster Ross 1846-1926 m. Helen Sankey, Toronto, York, ON
• John James Ross b. 1852
• John McCullough Ross 1731-1809 m. Barbara Hogue, Dickson, TN
• John McCullough Ross II 1792-1857 m. Mary Margaret Murchison, Hardin, TN
• Ralph W. Ross 1881-1933 m. Ann Fountain
• Robert Ross b. 1863, Halifax, NS
• Thomas Ross, Blount & Polk, TN
• Ula Ross b. 1869
• William Ross b. 1700s, Carlisle, England
• William Edwin Ross 1875-1960 m. Isabel Taylor Gray, Canada/CA
• William Pleasant Ross b. 1868
ROUSE
• John Rous(e) b. c1688 near Salisbury Plain, England
• Robert Rouse b. 1777 Westminster, London, England