PROBASCO CENSUS INDEX
BY YEAR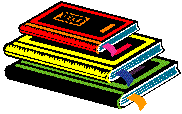 by Nora J. Probasco
(Last updated 14 Sep 1999)
---
One of the best and easiest tools for genealogy research is the US Census which began in 1790. Before that date, ancestors could be found on various documents, including tax lists. Be forewarned that even though your ancestor does not show up in a census index, he may very well be in the census. The indexes were transcribed by individuals and they are only as good as the transcriber and their ability to interpret what is on the census microfilm. This page will grow as I obtain more Probasco information, so check back often. If you have any information you would like to submit to be added to these pages, please email the information to me.

Go back to Probasco Home Page
**All Probasco and affiliated surname information, research and family trees are welcome. For suggestions or information sharing, please email me.